From galleries to auction houses and art fairs, the commercial landscape of the art world is facing increasing challenges – both physical and virtual – transforming how global art  business is conducted. How are current art platforms evolving? What trends are emerging? What new ventures are succeeding in adapting to this changing landscape, and how should existing art businesses prepare to successfully sell art in the future?
Topics of discussion include:
Should galleries concentrate on traveling the global art fair circuit?
Are online channels replacing established art sales routes?
Who is driving the new change in the art market? Who are the new key players?
Speakers include:
Drinks reception to follow the panel discussion at London Business School
Tickets are £75 (£55 for students)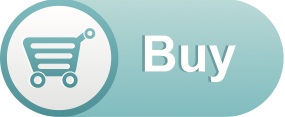 More on the speakers:

Jonas Almgreen, CEO of Artfinder
Jonas is a Swedish serial entrepreneur with a passion for art and running. After 15 years in Silicon Valley and 8 years in New York he is now enduring a daily commute between Cambridge and London. As engineering executive in Silicon Valley he helped scale companies such as Vantive and Epiphany, through early stages to IPO. He then started and sold an online yellow page company, before shifting gears and diving head first into the online art market. He started VIP Art Fair in New York in 2010, and has served as the Artfinder CEO since 2012.

Stephanie Dieckvoss, Fair Director of Art14
Stephanie has a long-standing career in the art world. Having worked as Fair Manager at Frieze Art Fair, she went on to play a central role in the launch of ART HK. Previously, she worked for a number of leading international galleries including the Serpentine Gallery, and has been a lecturer at Central Saint Martins since 2009.

Anders Petterson, Founder and Managing Director of ArtTactic
Anders is the Founder and Managing Director of ArtTactic Ltd, a London-based art market research and advisory company set up in 2001. He previously worked at JP Morgan in the Investment Banking division, responsible for debt capital market and structured products for banks and corporates. He worked as an independent Research & Evaluation consultant for Arts & Business in London between 2002-2007, and has been involved in a number of large research and evaluation projects in the cultural sector. Anders Petterson is lecturing on the topic of 'Art as an asset class' for CASS Business School and Sotheby's Institute in London. Anders Petterson is a Board Member of Professional Advisors to the International Art Market (PAIAM), and a founding member of the Art Investment Council (AIC).

James Willington, International Group Finance Director of Gagosian Gallery
Founded by Larry Gagosian, Gagosian Gallery is at the forefront of the contemporary art scene. In 1980, Larry Gagosian opened a gallery in Los Angeles. Five years later, he expanded his activities to New York, opening a gallery in Chelsea. Gagosian Gallery has now evolved into a global network, currently maintaining twelve distinct exhibition spaces in eight cities.
James WIllington joined Gagosian Gallery in 2007. Over the last six years, James has been involved in structuring the Gallery's expansion across Europe and Asia, including Rome, Paris, Athens, Geneva and Hong Kong. James now focuses on the financial and fiscal management of the European and Asian Galleries. Prior to joining Gagosian Gallery, James worked for PricewaterhouseCoopers. James is a member of the networking platform, PAIAM (Professional Advisors to the International Art Market), and an associate of the ICAEW (Institute of Chartered Accountants in England and Wales).

Jeffrey Boloten, Co-founder and Managing Director of ArtInsight (moderator)
Jeffrey is the Co-Founder and Managing Director of ArtInsight Ltd., the art market education partner of leading art market research firm, ArtTactic. Following a business degree, and a background as a solicitor, Jeffrey graduated from the publishing programme at Harvard University, followed by directorships with leading international publishers, including Penguin Books. Jeffrey then graduated from City University with an MA in Arts Management, focused on the development of the art market. Following posts at the Tate, and as General Manager of a London art college, Jeffrey co-founded ArtInsight in 2004, the organizers of seminars and conferences focused on key aspects of the global art, and art investment markets. A frequent speaker and lecturer internationally, Jeffrey is Course Leader for the Art and Business semester programme at Sotheby's Institute of Art in London, and is a founding member of the Professional Advisors to the International Art Market (PAIAM).