Seminar 1: Monday, 13 April 2015
Cultivating New Markets in the Global Art World
7 – 9pm + drinks reception
Visionary entrepreneurial initiatives are expanding engagement and changing the global art market landscape. The growth of new regions, cutting edge art sectors, and undeveloped markets, are explored by our panel of experts.
Topics of Discussion Include:
How are current art businesses evolving alongside the major shifts in the global art market
What new sectors and regions are being pioneered
Key strategies for art businesses to tap into these burgeoning markets
Key Speakers:
Jonathon Carroll: Co-founder of Carroll / Fletcher Gallery
Carroll / Fletcher Gallery supports new media and new forms of artistic production
Filipe Costa Leite: Director of Business Development of Art Vantage Art Fund
Art Vantage Art Fund focuses on collecting from local markets in developing countries
Mary-Alice Stack: Chief Executive of Creative United
Creative United helps provide creative entrepreneurs with investment and advice
Stephen Stapleton: Founder of Edge of Arabia
Edge of Arabia supports the development of Middle Eastern contemporary art and culture
Jeffrey Boloten: Co-founder of ArtInsight (Moderator)
ArtInsight offers art market-focussed seminars and courses to individuals and companies
Drinks reception to follow the panel discussion at London Business School
Tickets are £55 (£35 for students)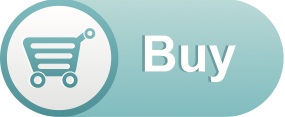 View other seminars in the 2015 ArtInsight/London Business School series
SPEAKER BIOS: 
Jonathon Carroll is founding director of Carroll / Fletcher, a contemporary art gallery supporting artists who use diverse media to explore socio-political or technological themes. A collector for more than 20 years, he decided to set up the gallery in 2012. He has a background in finance and worked as a trader from 1986-2000. He is based between London and New York.
Filipe da Costa Leite is the Director of Business Development for Art Vantage PCC Limited and the Tiroche DeLeon Collection. Filipe studied International Business and Management at Oxford Brooks University after which he worked at Roland Berger Strategy Consultants in Munich and at Credit Suisse Zurich in Private Banking. Intrigued by the nascent art fund industry, he studied Art & Business at Sotheby's Institute and eventually chose to both invest and join the team at Art Vantage PCC Limited.
Mary-Alice Stack is Chief Executive of Creative United, a community interest company that provides a range of products and services designed to enable the growth and development of the UK's cultural and creative industries. Prior to Creative United, Mary-Alice was responsible for the development Own Art, Take it away and Creative Industry Finance programmes at Arts Council England. Mary-Alice is a graduate of the Courtauld Institute of Art (BA, History of Art), and fine art at Falmouth School of Art and Design.
Stephen Stapleton is an artist, cultural producer, and co-founder of Edge of Arabia and The Crossway Foundation. After a journey across the Middle East in 2003, he founded both organizations as platforms for creative collaboration and cultural activism between the Middle East, Europe and the U.S. Since 2008, he has produced a number of landmark international exhibitions and published several artists' books. He has a degree in fine art and philosophy from the University of Brighton, a PGCE in art education from the University of London, and as an artist has exhibited in Tehran, Amman, London, Oslo and New York.
Jeffrey Boloten (moderator) is the Co-Founder & Managing Director of ArtInsight Ltd., the education partner of art market analysts, ArtTactic. Following a business degree and a background as a solicitor, Jeffrey held directorships with a number of leading international publishers, including Penguin Books. Following an MA in Arts Management, focused on the development of the art market, and posts at the Tate, Jeffrey co-founded ArtInsight in 2004. He is a frequent speaker and lecturer on the global art, and art investment markets. Jeffrey is Course Leader for the Art and Business semester programme at Sotheby's Institute of Art in London, a Founding Member of PAIAM, (Professional Advisors to the International Art Market), and a member of the Advisory Board for the Photo Shanghai Art Fair.
LOCATION:
London Business School
(Sainsbury Building)
Park Road, Regents Park
London  NW1-4SA