Seminar 2: Monday, 27 April 2015
New Online Art Business Innovations
7 – 9pm + drinks reception
FULLY BOOKED
A panel of leading art market pioneers discuss and debate trends and opportunities in the online art world landscape.
Topics of Discussion Include:
What key opportunities can online businesses explore
What are the benefits and risks of digital-only spaces
What new markets, sectors, and regions are online businesses working to develop
Strategies for tapping into trends and opportunities in the online art landscape
Key Speakers:
Bernadine Bröcker: CEO of Vastari
Vastari connects collectors and museum curators for exhibition loans
Boris Pevzner: CEO of Collectrium
Collectrium is a web-based platform for the management of art collections
Eugenio Re Rebaudengo: Founder of ARTUNER
ARTUNER is an online gallery of curated exhibitions for established and emerging artists
Patrick van der Vorst: Founder of Valuemystuff
ValueMyStuff provides quick online valuations for art, antiques and collectibles
Anders Petterson: Founder of ArtTactic (Moderator)
ArtTactic provides dynamic art market and online research and analysis
Drinks reception to follow the panel discussion at London Business School
Attendees will also receive the latest copy of the Hiscox Online Art Trade Report 2015.
Tickets are £55 (£35 for students)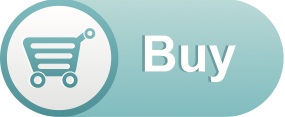 View other seminars in the 2015 ArtInsight/London Business School series
SPEAKER BIOS:
Bernadine Bröcker is the CEO and founder of Vastari, the Exhibition Connection, an online networking tool for curating and touring exhibitions. Born in the Netherlands and raised in the Dominican Republic, Bernadine found a passion for art at the Altos de Chavón School of Design where she studied Fine Arts and Illustration. She then continued her studies at Parsons in New York and at Christie's Education in London. She has spent her entire professional career in the art world, listening to the needs of both collectors and curators alike. She helped set up Trinity House in Mayfair in 2010, as well as helping to curate various shows in London and New York. She worked as a graphic designer at Ralph Applebaum Associates and Traffic Creative Management in New York.
Boris Pevzner is the CEO and founder of Collectrium. Boris is a serial entrepreneur with fifteen years of starting and operating technology ventures. He founded Collectrium in 2009 with the vision of creating a ubiquitous, private and secure art collection management platform, bridging his two main passions: art and technology. The Collectrium platform has since become widely adopted throughout the art industry by many of the world's top collectors, art advisors, art appraisers, art insurance companies, and art fairs. Prior to Collectrium, Boris has been involved in conceiving and developing xfire, a social gaming platform ($102M exit via a sale to Viacom); Centrata, a cloud computing platform for enterprise-class data centres; and Lontra, a pioneer in IT service management. Boris holds undergraduate and graduate degrees in Electrical Engineering and Computer Science from MIT.
Eugenio Re Rebaudengo is an entrepreneur, collector, and the founder of ARTUNER. In 2013, shortly after completing his MSc at the London School of Economics, he founded ARTUNER, an innovative platform that provides unprecedented access to expertly curated exhibitions of both established and emerging artists. ARTUNER encourages a greater understanding of contemporary art and has gained recognition beyond its online presence with a series of physical exhibitions, including recent collaborations with Galerie Max Hetzler in Berlin and Paris and the Italian Cultural Institute in London. Re Rebaudengo is a member of the Tate Young Patrons Ambassador Committee, and the Whitechapel First Future committee. He sits since 2008 on the Board of Directors for his family's Fondazione Sandretto Re Rebaudengo in Turin.
Patrick van der Vorst is the founder of Valuemystuff. Before starting Value My Stuff in 2009, Patrick was a President and Head of Department at Sotheby's London for over 12 years, focusing mainly on French and Italian 18th century furniture. His enthusiasm for making the art-identifying and valuing process as approachable as possible drove him to create this easy- to-use website. In 2010, Value My Stuff appeared on Dragon's Den where Patrick received a £100,000 investment from Deborah Meaden and Theo Paphitis. To date ValueMyStuff has a team of over sixty experienced and renowned fine art, antiques and collectables specialists who have formerly worked at major international auction houses such as Sotheby's, Christie's, Phillips, and Bonhams. Valuing over 50 collecting fields, Value My Stuff has been called the "The Antiques Roadshow Online". Since its creation, ValueMyStuff has slowly expanded the brand with advice on restoration, exhibiting, collecting, insuring and selling their items.
Anders Petterson (Moderator) is the founder of ArtTactic and co-founder of ArtInsight. Anders is a leading authority on the art market, with particular focus on the modern and contemporary emerging art markets. ArtTactic Ltd is a London-based art market research and advisory company set up in 2001. He previously worked at JP Morgan in the Investment Banking division, responsible for debt capital market and structured products for banks and corporates. He worked as an independent Research & Evaluation consultant for Arts & Business in London between 2002-2007, and has been involved in a number of large research and evaluation projects in the cultural sector. Anders lectures on the topic of 'Art as an asset class' for CASS Business School and Sotheby's Institute in London. He is a Board Member of Professional Advisors to the International Art Market (PAIAM), and a founding member of the Art Investment Council (AIC).
LOCATION:
London Business School
(Sainsbury Building)
Park Road, Regents Park
London  NW1-4SA